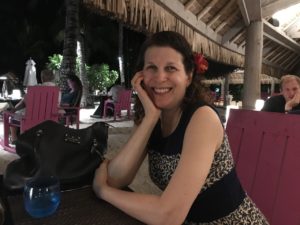 Jill Heffron is an aspiring writer, wife, Fairy Dogmother, and Evil Stepmother. All the Disney movies she watched as a child skewed her perception of reality and she chased happy endings across the globe for over a decade, to mixed results. Now that she is older and wiser, she is aware that while every story does not have a happy ending, she can still try to write blogs and stories that are ultimately uplifting.
For over 25 years, her job was organizing Study Abroad Programs for community college students, faculty and staff. Before she became the wizard behind the curtain, she followed the yellow brick road to Paris, where she studied French and the art of eating bread and cheese and drinking wine for a year. A few years later she joined a beloved  professor, his wife and a group of 40 misfits for a semester program in China, where she managed to lose all the weight she had gained in Europe, and then some.
Her travels have taken her to Africa, Asia, Australia, Latin America, French Polynesia, South America, and  Europe, including Norway, where her husband proposed on a boat traveling through the Fjords (romantic, but very, very cold). She has visited approximately 30 countries over the last 30+ years, and hopes to visit 30 more in her "second act".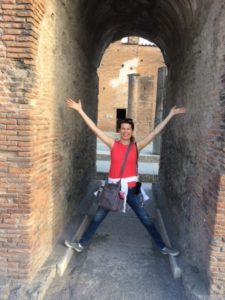 Jill resides in the Bay Area with her husband and dogs, all three of whom  are a source of joy and laughter, when not driving her crazy or inspiring her to write.