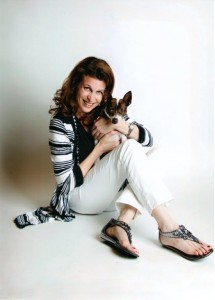 Jill Heffron is a wife, daughter, friend, Fairy Dogmother, and Evil Stepmother. She watched way too many Disney movies as a child, but has since learned that there is fantasy and humor, good and evil, and even a bit of romance in real life, too.
For the past twenty years, her job has been organizing Study Abroad Programs for community college students, faculty and staff. Before she became the wizard behind the curtain, she had the opportunity to follow the yellow brick road to Paris, where she studied French, Art History, and the art of gaining 20 lbs while eating every baguette and type of fromage she could lay her hands on. A few years later she followed a beloved  professor, his wife and a group of 40 misfits to China, where she studied Political Science and managed to lose all the weight she had gained in Europe, and then some.
Her travels have taken her to Africa, Asia, Australia, Latin America, South America, and  Europe, including Norway, where her husband proposed on a boat travelling through the Fjords (sounds romantic, but the poor guy had to convince her to leave the warm cabin to see the beautiful, if frosty view). She has visited approximately 25 countries over the last 30 years, and hopes to visit 25 more in her "second act".
Jill resides in the Bay Area with her husband and dog, who are an equal source of joy and laughter to her, when not driving her meshugganah, and giving her ideas for blog entries.